About Us
Great Western Pipe & Supply Co. was established in 1946. It was first formed by four brothers, with the mission to provide quality pipe, valves and fittings. As the company has been passed down from father to son, one generation to the next, we have always remembered that our success is built upon offering friendly and knowledgeable service next to unbeatable values.
We are a local family owned business being run by Scott Pringle, a 3rd generation family member. Scott has been in the business full time since he graduated from the University of Colorado in 1980. Prior to that he worked summers with his family learning the business from the bottom up.
Today we are now fourth generation and proud to still be family owned and operated. We appreciate the fact that some of our customers have stayed with us for more than 40 years. This speaks volumes about the priority we put on keeping our customers happy. Some companies talk about customer service, but we make it the lifeblood of our organization.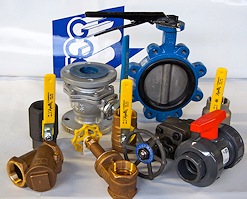 Family Run and Owned
We are a local, family owned business run by Scott Pringle (a 3rd generation family member).
Colorado's Industrial Supplier of Pipes, Valves and Fittings
Great Western Pipe is an industrial supplier of Pipe-Valve-Fittings and all types of piping accessories. We have partnered with some of the top manufactures in our industry as our suppliers. We carry a full range of sizes and material in our stock to help our customers fulfill their piping requirements in a timely and cost effective manner. We strive to become a valuable and reliable supplier to our customers.
Our customers range from all types of contractors, manufacturing concerns, hospitals, industrial laundries, food plants, all types of city and state government agencies to any type of business that has its own maintenance departments that requires piping supplies to maintain their facility and equipment.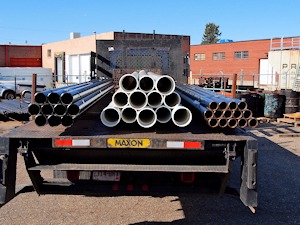 Give Us a Call!
We would look forward to the opportunity to work with you. If you have any question or need additional information, please give us a call at 303-320-4440.