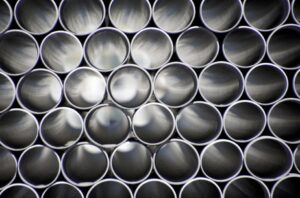 As a project manager or procurement officer, finding the right industrial pipes, valves, and fittings (PVF) distributor is crucial for the success of your projects. Partnering with the right supplier not only ensures smooth operations but also guarantees you're getting the best products at competitive prices. But how do you identify the right distributor in a saturated market? Here are four key things to look for when selecting the best industrial PVF distributor for your business:
Extensive Product Range
The first thing you should look for in a PVF distributor is the variety of products they offer. A reputable distributor should be able to provide an extensive range of pipes, valves, and fittings to meet the diverse needs of various industries, such as oil and gas, water and wastewater, power generation, and chemical processing.
Ensure that the distributor offers products from leading manufacturers to guarantee quality and performance. The products should also meet the necessary industry standards and certifications, such as ANSI, to ensure they are suitable for your specific application requirements.
Expertise and Technical Support
A reliable PVF distributor should have a team of knowledgeable experts who can provide technical support and guidance throughout the procurement process. This includes helping you select the right materials, sizes, and configurations based on your project requirements, as well as offering recommendations on installation and maintenance best practices.
In addition, the distributor should be able to provide customized solutions and engineering services, such as product modifications, assembly, or fabrication, to meet unique project specifications. Look for a distributor with a proven track record and expertise in various industries, as this demonstrates their ability to handle diverse and complex projects.
Supply Chain Management and Inventory Control
Efficient supply chain management and inventory control are essential factors to consider when choosing an industrial PVF distributor. A well-managed supply chain ensures timely delivery of products, minimizing delays and disruptions in your projects. Look for a distributor with a robust logistics network and strategic partnerships with manufacturers, as this guarantees prompt and reliable product delivery.
Moreover, the distributor should maintain an adequate inventory of products to cater to both regular and emergency orders. A well-stocked warehouse ensures that the required products are readily available, minimizing lead times and ensuring you can meet project deadlines.
Good Value While Staying Local
Another essential factor to consider when choosing an industrial PVF distributor is the value they provide through competitive pricing, local presence, and bilingual service. These elements contribute to an exceptional customer experience and enhance your overall satisfaction with the distributor.
A reputable distributor should be able to offer high-quality products at competitive prices, ensuring that you receive the best value for your investment. This means providing cost-effective solutions without compromising on quality, durability, or performance. In addition to offering competitive prices, the distributor should also strive to provide exceptional service, which includes timely and accurate order processing, responsive communication, and a dedicated team to address your needs and concerns.
Partnering with a local distributor can bring several benefits, including faster delivery times, reduced transportation costs, and a better understanding of the local market and regulations. A local distributor is also more likely to have a better understanding of your specific needs and challenges, which can lead to more effective solutions tailored to your requirements. Additionally, a local presence allows for easier access to the distributor's facilities, enabling you to inspect products, discuss project details, or address any issues that may arise in person.